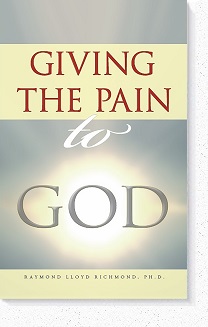 In contrast to all the human illusion—and folly—of anger and revenge, you have another option. That is, when you are hurt, you don't have to fight back, trying to hurt others as they have hurt you. If you trust in God's perfect justice to protect you, then you can accept all injury quietly, peacefully, and without grumbling or protest. Despite your injuries, you can give patience, understanding, compassion, forbearance, mercy, and forgiveness to those who hurt you, all the while praying that they will repent their behavior.
Moreover, even if others continue to treat you unfairly, you can still achieve healing from your emotional and psychological wounds and grow in purity simply because you desire healing regardless of what others around you do.

Note. The text in this book is based on a chapter in my book Healing. This book, however, contains additional information that has not been previously published.



CONTENTS
Hurt | Anger and Revenge | Another Option |
Transformation | The Pain of Abuse | The Matter of Being Believed |
Giving the Pain To God | When Love Is Thwarted | It's Really Hard Work |



Appendix: Biblical "Anger"



Notes



Index
Paperback book

eBook

5.25" x 8"
74 pages
ISBN-13: 979-8365701724

Formatted for Kindle devices and Kindle apps for iPad, iPhone, iPod touch, PC, Mac, Blackberry, and Android-based devices.

Order from Amazon.com

$11.99
Giving the Pain to God


Buy from Amazon.com

$6.50
Giving the Pain To God