PSYCHOLOGICAL AND SPIRITUAL HEALING
FROM EMOTIONAL WOUNDS
You cannot surrender your pain and suffering to God if deep in your heart you persist in clinging to psychological defense mechanisms that shield you from that very pain.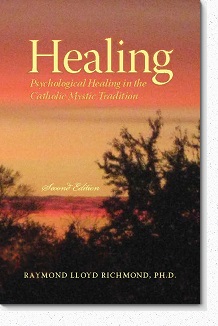 There is nothing wrong with psychological defenses. In fact, they help to protect us from emotional injury. But if you cling to the defense mechanisms that were created in your childhood and carry them on into adulthood—as most everyone does unconsciously—your quest for spiritual healing will be thwarted by overwhelming resentments and conflicts.
Still, God has been trying to show you that there is more to life than resentment and conflict, something so beautiful and desirable that only one thing can resist its pull: hate.
So now, and in every moment until you die, you will have a profound choice between your enslavement to old defenses and the beauty of God. That decision has to come from you. You will go where you desire.
A revised and expanded version of the 2006 First Edition.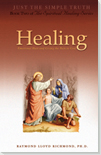 CONTENTS
Preface



Part One
The Unconscious | Victimization | Spiritual Purgation | Compunction | Healing | Four Steps to Humility | Fear |
Wretchedness | Desire and Motivation | Outside the Box | Boundaries



Part Two: Questions & Answers
Blame and Responsibility | Defenses and Illusions | Disasters and Trauma | Evil | Good from Evil | Love |
Meeting Your Enemy in Heaven | Mercy | Pride and Honor | Refusing Mercy | Self-love | Sin | Suffering | Temperament



Appendix I: When You Don't Know You're Sick



Appendix II: Blind to Your Own Anger



Appendix III: Coping with Distractions
Introduction | Understanding, not Ignoring | The Definition of Fantasies (aka Temptations) | The Relationship Between Thoughts and Feelings | Distractions and Fantasies in General | Feelings of Darkness and Abandonment | Feelings of Stuckness and Paralysis | Sexual Fantasies | Fantasies of Grandiosity | Evil Fantasies | Self-destructive Fantasies | The Jesus Prayer | Do Not Lose Your Peace | Be Gentle With Yourself | Don't Punish Yourself



Appendix IV: Dream Interpretation
Introduction | Freud: The Royal Road | Other Ideas | The Dream Text | The Clinical Work | Some Helpful Points | Traumatic Nightmares | Incubus and Succubus | Other Troubling Dreams



Appendix V: A List of Emotions



Appendix VI: Spiritual Fruits
Love | Joy | Peace | Patience | Kindness | Generosity | Faithfulness | Gentleness | Self-control



Appendix VII: Parental Secrets
Introduction | Trauma Kept Secret | Getting to the Problem | Parental Love | The Possibility of Real Love |
The Rarity of Real Love | Giving of Yourself Genuinely



Appendix VIII: Ego States



Appendix IX: Litany of Humility Meditation



Notes



Index
Paperback book




International Orders:
UK and some European customers will avoid customs delays and save on shipping costs by ordering locally through
Amazon.co.uk
Amazon.de
Amazon.fr
Amazon.es
Amazon.it

5.25" x 8"
488 pages
ISBN-13: 978-1483940847

Order from Amazon.com

$22.99
Healing