. . . what about friends? How do they fit into a devout life?

hen I was in Mexico a few years ago, doing free work to help build a website for some nuns, the Mother Foundress put her arms around me as I left. She leaned her forehead against mine, and we stayed that way in contemplative silence for a few minutes.
Then she said, "I love you."
Understanding that this was spoken by a nun, I replied, "And I love those who love Christ more than they love me."


Now, many persons can get confused about friendships when they read about saints and mystics of the past who spoke about having scorn for creatures. To modern ears, this sounds cruel and inhuman because it seems to contradict the command to love our neighbors. But really there is no contradiction.
In modern psychological language,"scorning creatures" means simply to not put our identity into relationships we have with other persons. It's not really other persons ("creatures") themselves that are scorned, it's the manipulation of others for our own benefit that is scorned. When we "scorn" creatures we stop using them to satisfy for our own needs and we turn our attention to God as our ultimate and only source of indentity.
Therefore, I don't seek out friends for personal fulfillment, but I do have friends with whom I share my love of Christ. And in this I have one rule: sharing can never fall into expectancy or it will destroy itself.
This rule really derives from a mystical understanding of God's gifts: God gives us many gifts, not for our personal benefit, but to help us do His will. We must accept these gifts as they are given, when they are given, without expecting them. We can ask for them in our need, yes—and then we must wait patiently for God to do what He wills.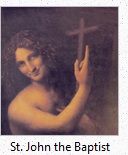 And so it is with friends. We turn to Christ for all our needs; we seek His Kingdom before all else. When a friend needs help, we give whatever God gives us to give, according to God's will. And when God gives us scattered time for mutual sharing with a friend, free of all expectancy and demand—like wildflowers in a meadow—we rejoice.
Nevertheless, all friendship must be like Saint John the Baptist pointing to the Cross: Him, not me.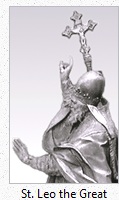 Even the most intimate bonds of friendship and the closest affinity of minds cannot truly lay claim to . . . peace if they are not in agreement with the will of God. Alliances based on evil desires, covenants of crime and pacts of vice—all lie outside the scope of this peace. Love of the world cannot be reconciled with love of God, and the man who does not separate himself from the children of this generation cannot join the company of the sons of God. But those who keep God ever in their hearts, and are anxious to preserve the unity of the spirit in the bond of peace, never dissent from the eternal law as they speak the prayer of faith. Thy will be done on earth as it is in heaven.
—From a sermon by Saint Leo the Great, pope
Office of Readings, Monday,
Twenty-Third Week in Ordinary Time